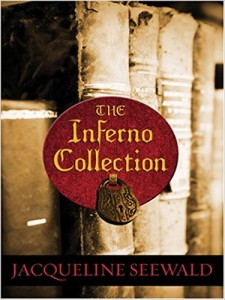 Kim Reynolds, who has clairvoyant ability, is a reference librarian at the university.   Kim is contacted by her friend, Lorette, a grad student in the English doctoral program, and a chain of frightening events unfold.
Kim's own psychic powers are matched by those of police detective Mike Gardner and together they try to discover the circumstances behind Lorette's death.
The Inferno Collection :  the Victorian term for a set of library materials locked away from general use.  That collection was one of the last things Lorette asked Kim about.  It just might hold the key to Lorette's death.
GPL:  F Seewald